DUMPSTER RENTAL CHANTILLY
Why people choose our dumpster rental services
Ashburn dumpster rental was timely with pick and their prices were very affordable for a 15 foot dumpster. They dropped the trash bin off Monday morning and cam back to pick it up on Friday. We were not able to throw our refrigerator in there because of the Freon but other than that, our kitchen demo fit easily in the medium trash container. Would recommend using them if you have a construction project and need a dumpster bin in Sterling.
Our son recently had renovation done on his home in Sterling and he needed to rent a dumpster. We found a locally owned and operated business via Google. Ashburn Dumpster Rental Depot had a trash bin delivered the next morning to the driveway and the project was able to start on time. when they were done, they just called them and they came out and picked up the dumpster the next morning. Prices were very fair as well, we paid around $500 for a week rental.
"I hired Ashburn Dumpster Rental Depot for next day dumpsters in Ashburn, and they did a great job! I appreciate that they were able to work with so little notice and that they were able to provide helpful solutions that covered all of my needs. I highly recommend this company to anyone who requires dumpster services. They know what they are doing with roll off dumpster rental, and they know how to work with tremendous efficiency."
Dumpster Rental Chantilly
If you need a dumpster rental in Chantilly, we can promise it will be a smooth and simple process when you work with us to find a solution. Our team can ensure that you get helpful information like what can and can't be put into your rented dumpster. Most people don't know that electronics, appliances, paints, pesticides, oll and gas are prohibited items in a dumpster. You will probably want to know about the weight limit for your dumpster as well. Our cut-off for additional fees is 4,000 pounds per dumpster rental period. We are also going to ensure that we review the different lengths of dumpsters that are available for you and your project.
Roll off Dumpster Chantilly
We can provide a roll off dumpster rental if you need it. Roll off dumpsters in Chantilly are easy to access when you hire our team for the job. There are lots of dumpsters in Ashburn that you can choose from. But if you want to have reliable wheels on dumpsters in Chantilly, make sure you count on us for the solution that you need. In order to rent a dumpster in Chantilly, simply give us a call about the options for Chantilly dumpster rentals. Having a roll-off dumpster in Ashburn is going to be easiest for us, and we will ensure that we review those options with you. Roll-off dumpster rentals in Ashburn, VA should be left to our team of highly trained and dependable professionals.
Cheap Dumpster Rental Chantilly
Dumpster rental prices in Chantilly are affordable when you hire our company for dumpster services. A dumpster rental is not going to need to break the bank. In fact, a dumpster rental in Chantilly is going to be for the best rate in the state once you count on our company. Even if you are hoping to find the best option for a cheap dumpster rental, you can count on our team. We are not going to compromise the quality of our service in order to give you a cheap price. Dumpster rental prices are not going to be better than what we offer, especially when you consider the tremendous value that we provide with each Ashburn dumpster. The cheapest dumpster rental in Ashburn will be provided by us because we offer the lowest dumpster rental Chantilly prices.
Bin Rental Chantilly
A small dumpster rental is going to be easy to have when you hire our team. We are going to ensure that we get you a bin rental solution, and we will also ensure that we provide you with helpful insights for the right way to get this work done. A small dumpster is going to be helpful for a lot of different projects. Also, a bin rental that is small is also going to be more affordable. Our team can handle all of the delivery and removal services for you. You simply get to enjoy the small dumpster that we can put on your property.
A lot of customers call us and ask "how does renting a dumpster work?" Well, we offer various sizes which will accommodate any commercial or home construction project. Our dumpster rental prices will depend on the various dumpster sizes and length of time that you need to rent our garbage container. Once you know the size of your project and the length of time that you anticipate needing the dumpster, you can give us a call to book your reservation. Don't rent a dumpster at Home Depot or another big box store, support a local small business, and have the pros at Ashburn Dumpster Rental Depot deliver the perfect trash bin for you. ​Our staff can be at your home or construction site the next day with your dumpster. When you are done, you give us a call to come pick it up. Simple as that!​​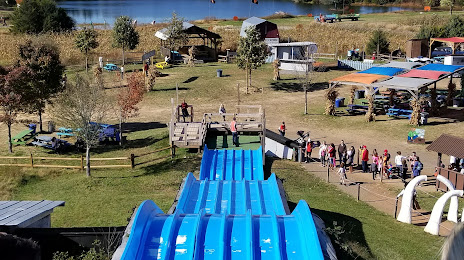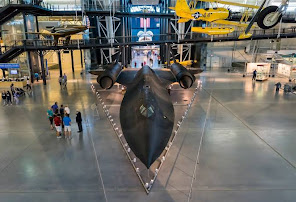 Steven F. Udvar-Hazy Center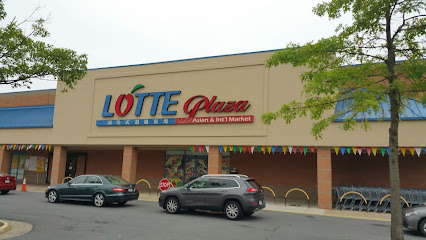 Sully Place Shopping Center
Chantilly is located in western Fairfax County at 38°53′39″N 77°25′52″W (38.894146, −77.431407).[9] It is bordered to the west by the South Riding CDP in Loudoun County, to the north by Washington Dulles International Airport, to the northeast by the Franklin Farm CDP, to the east by the Greenbriar CDP, and to the south by Centreville. To the southwest is Schneider Crossroads, not part of any census-designated area.
The present center of Chantilly is located around the intersection of U.S. Route 50 (Lee Jackson Memorial Highway) and Virginia Route 28 (Sully Road).
According to the United States Census Bureau, the CDP has a total area of 12.2 square miles (31.5 km2), of which 12.0 square miles (31.1 km2) is land and 0.1 square miles (0.3 km2), or 1.07%, is water.[10]